Hello all!
It's been a while, I know! So sorry about that =(. I've been busy preparing my thesis and Pearlie...well, I'll let her make her own big announcement...*hint hint*
Anyway, Happy Lunar New Year, year of the dragon! I think generally, people who celebrate it call it Lunar New Year, but for me specifically it's Chinese New Year. But to be fair to all who celebrate it, I'll stick to LNY ;)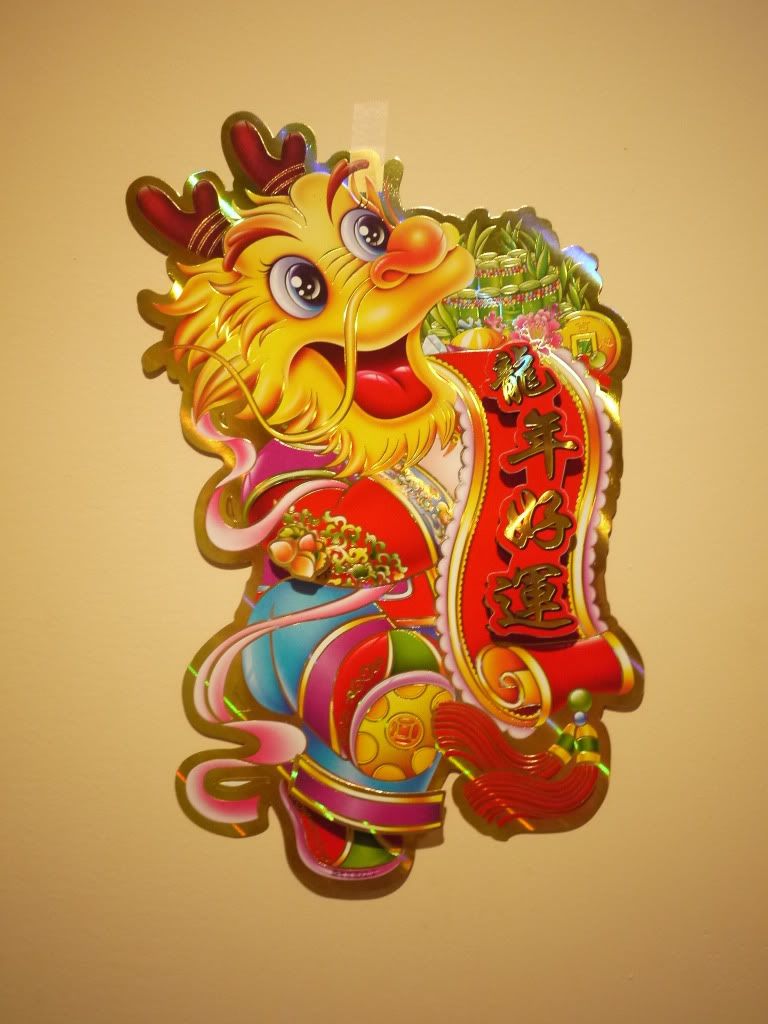 May the year of the dragon bring good luck to us all.
Our family had our first dinner last night, and it was huuge. There's another one tomorrow and we haven't even finished the leftovers from last night o.O! But yesterday was celebrating the end of the year, and tomorrow's dinner is celebrating the start of the new one so that means we have to make another batch of food (ahhh so many rules...@.@). But anyway, I didn't take any food shots last night which sucks...only have this one off my phone: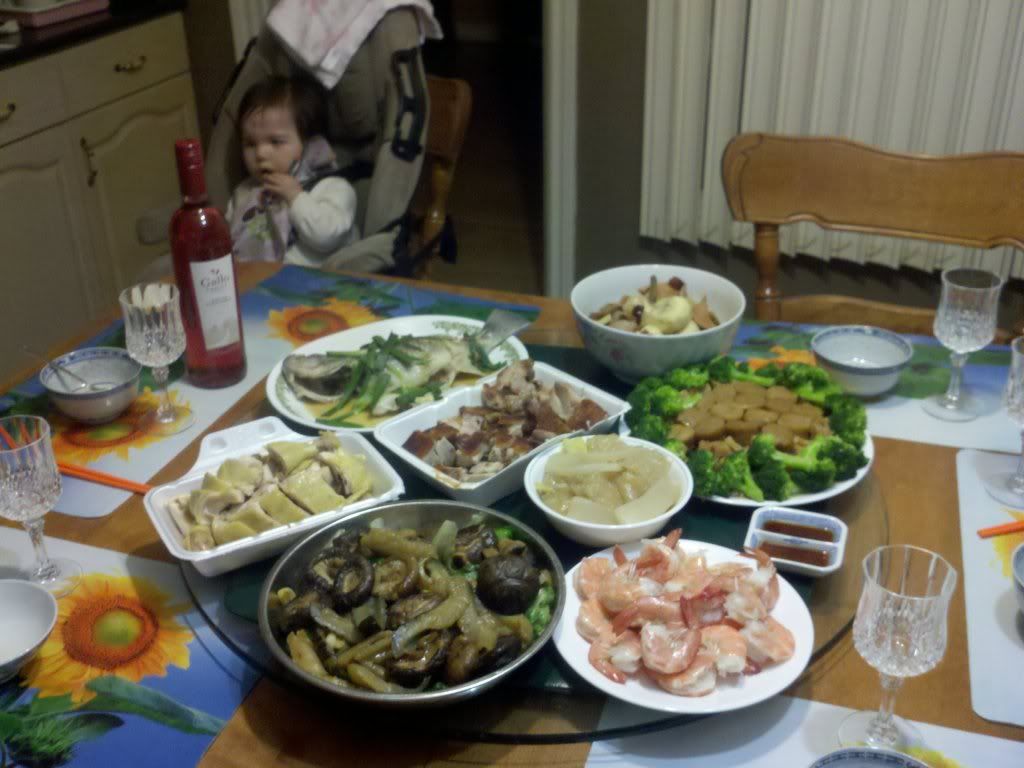 Baby gets all the food, haha. This is all for five people by the way...it was nuts! Also, the wine was chosen because it's red, which is a "lucky" colour for LNY.
You have no idea how much work it is preparing for this meal! But luckily my mom takes care of it all. The rest of us just clean and decorate the house, which is equally hard work T-T. Here are some of the stuff we put up...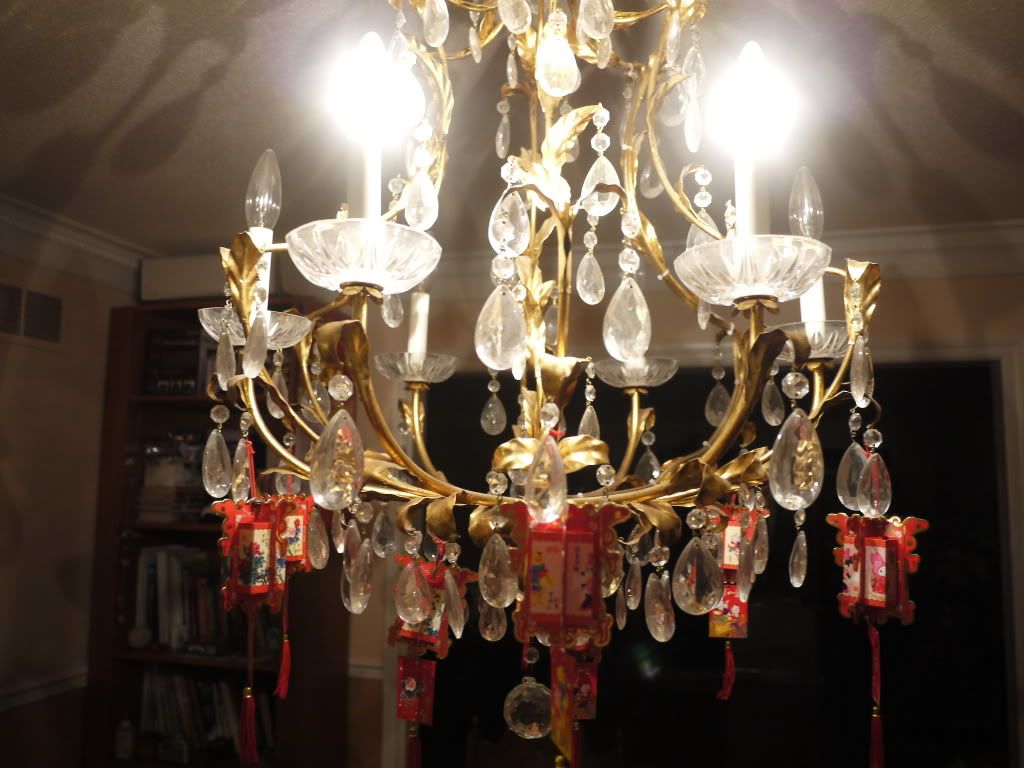 My mom's idea of decorating the chandelier...lol!
Pretty "plant" to bring luck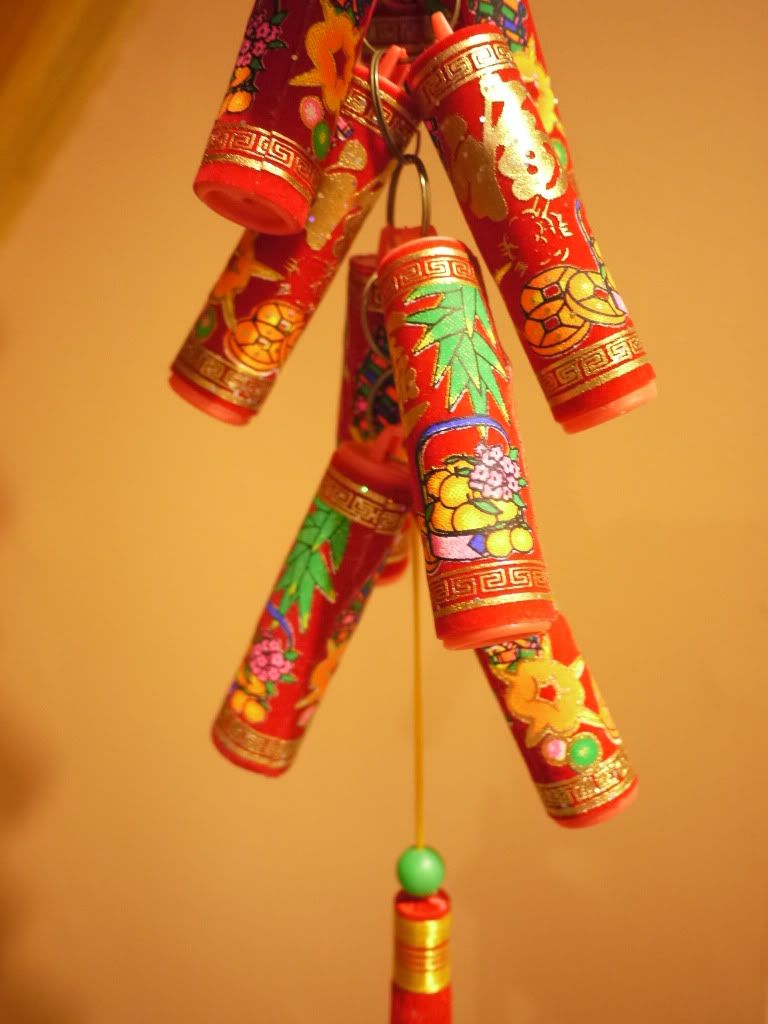 Firecrackers =D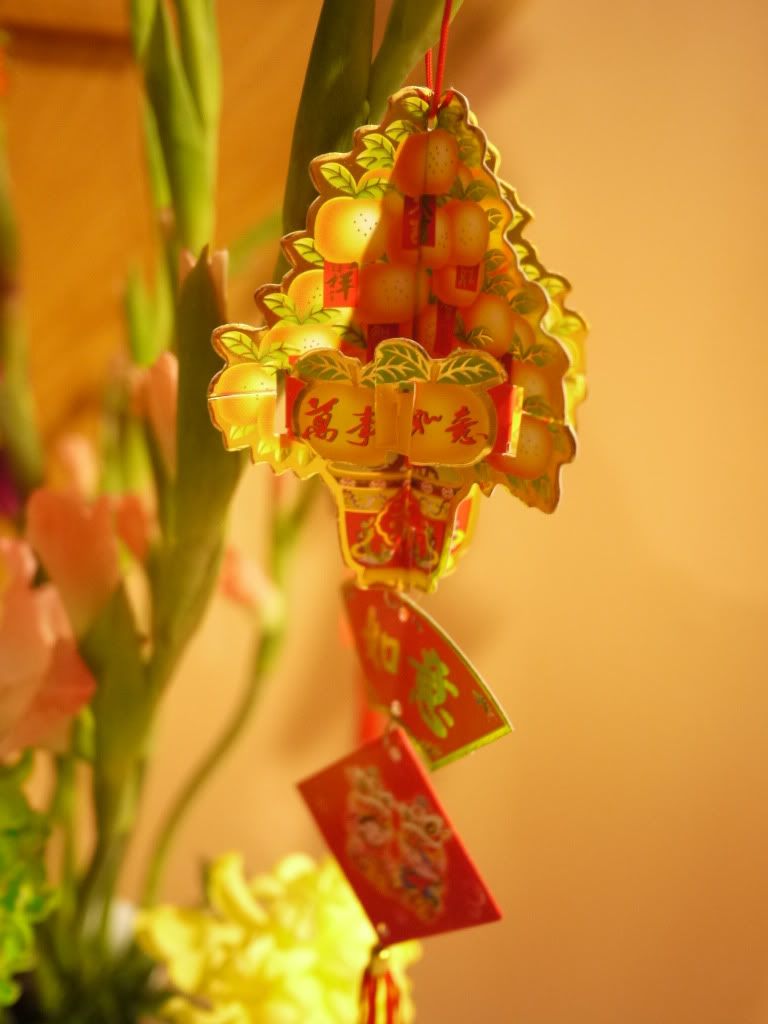 More decorations...we hung these everywhere last night o.O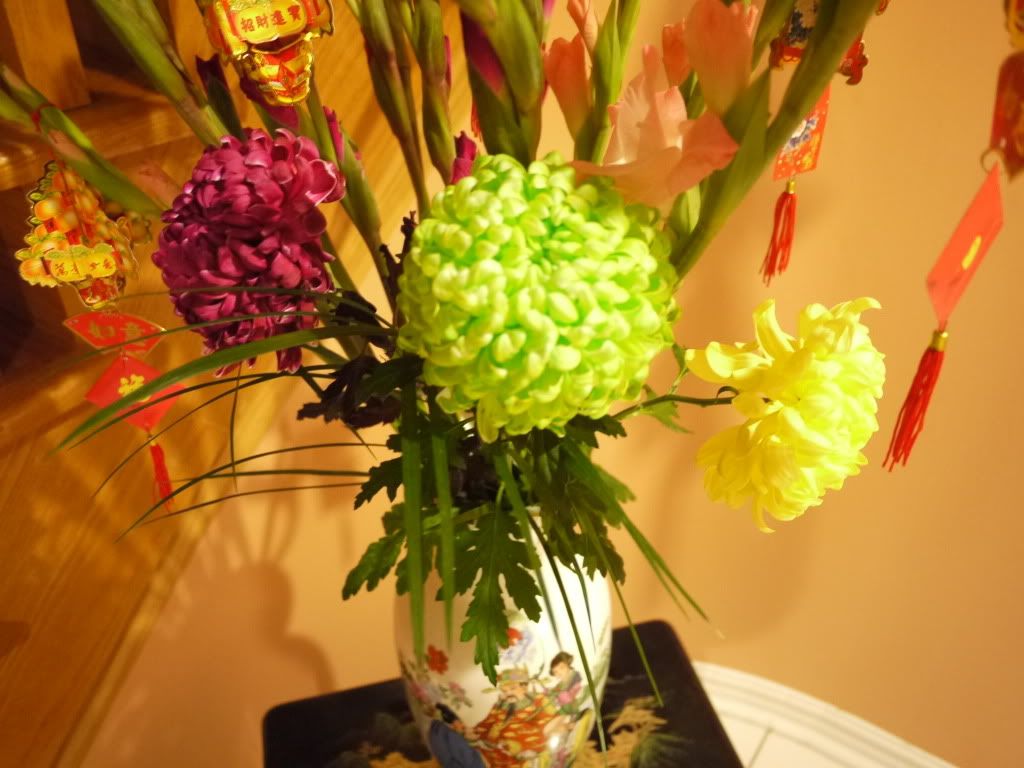 Ah yes, the flowers. In our house it's all about the colourful flowers. You can't buy the ones that are already in bloom, they have to be in their most beautiful state throughout the first week following LNY.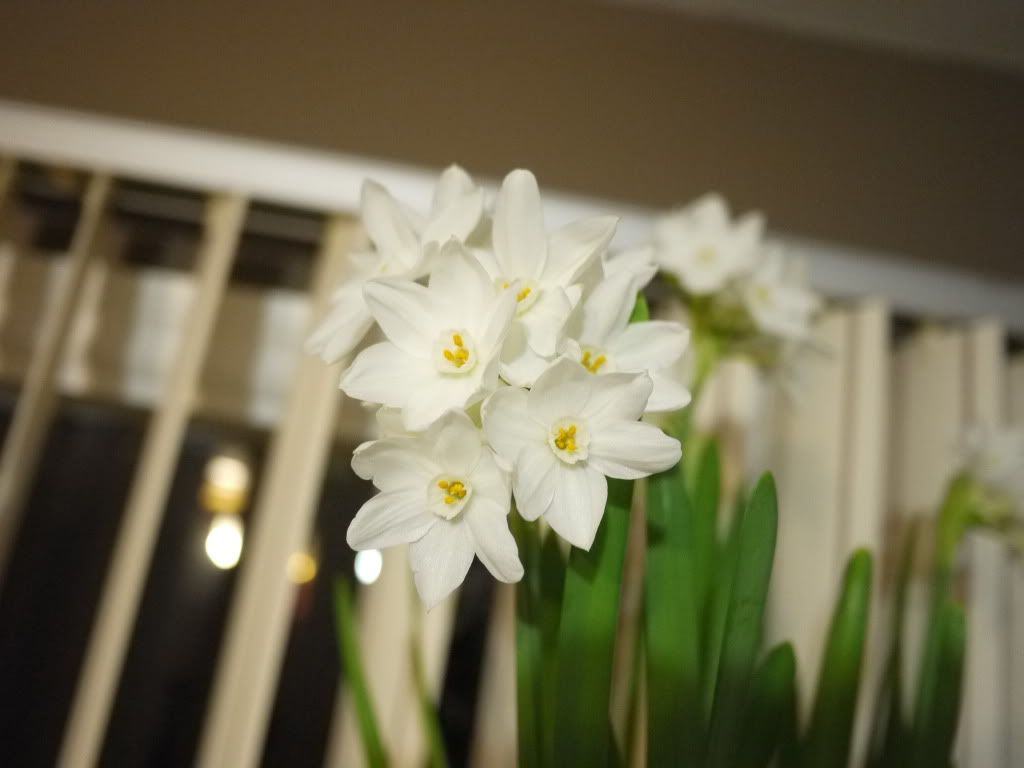 More flowers from my sister =)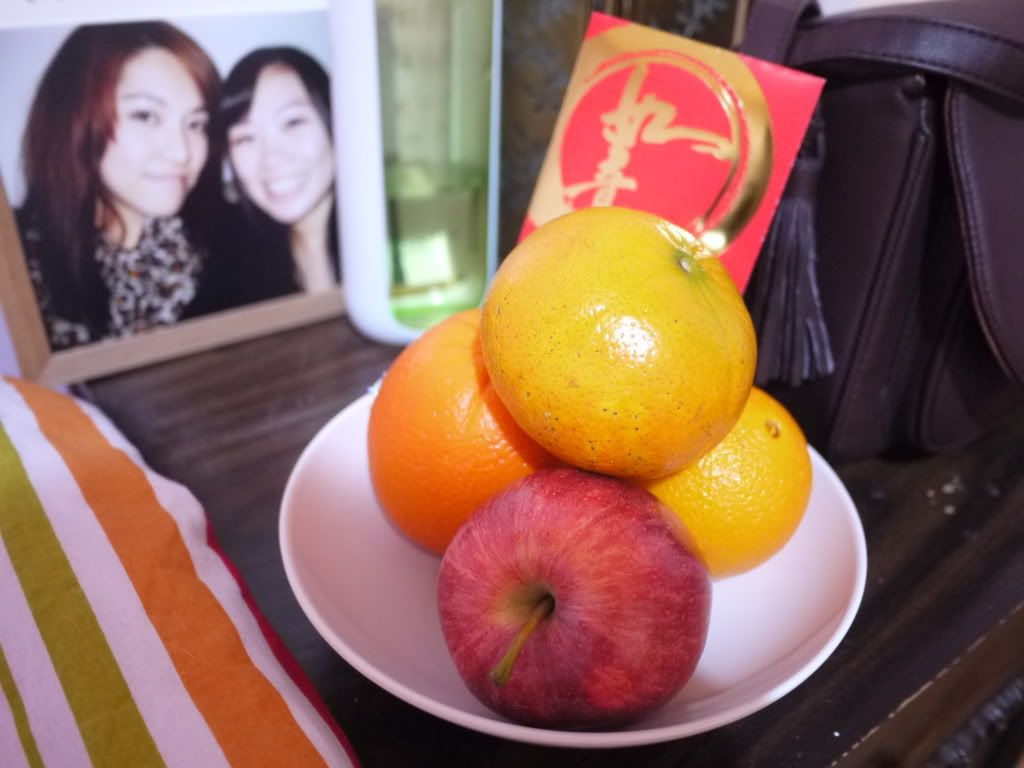 Fruits are a MUST! The night before LNY, we always put plates of fruit in every room in the house with a red pocket, so that luck will pass through the whole house. Maybe the luck will pass from my room to Pearlie in the background there LOL
Of course, there are also other traditions that must be done every year around this time, like...
BUYING NEW CLOTHES! Lol. You wear new clothes to start a new year =) Yes this is from the F21 x Hello Kitty collab...So lucky, I grabbed the LAST one in store the other day!
And finally here's some foooooooooooood =)!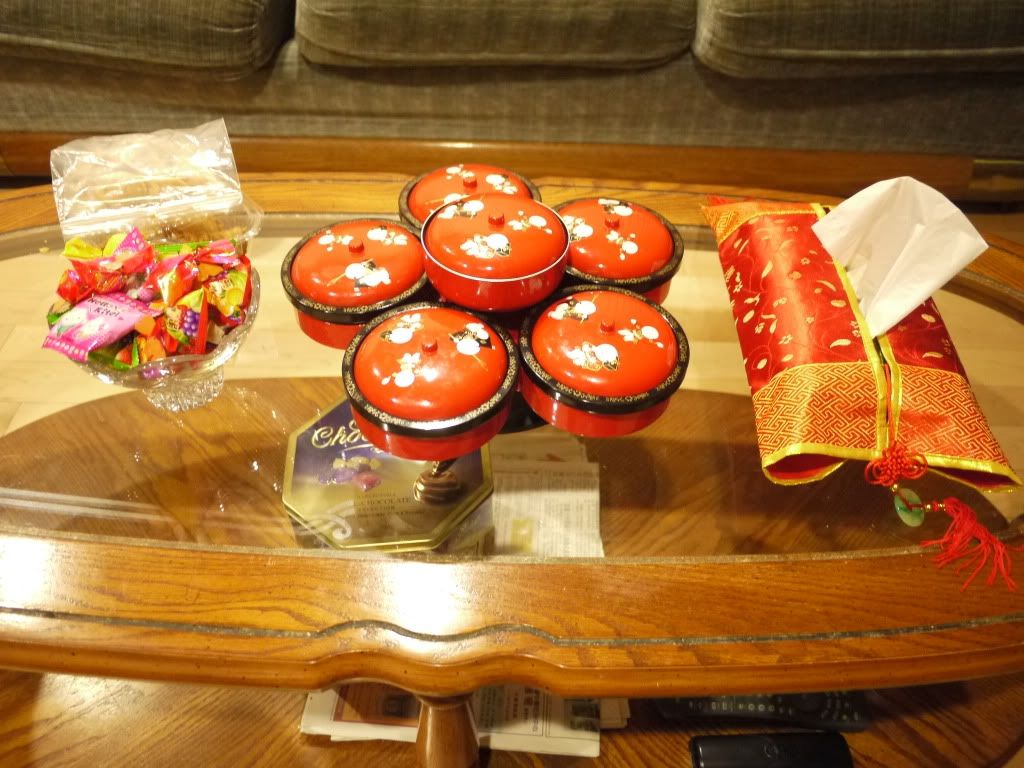 New Year's snacks! It's mainly for guests who come and give their wishes during the first week of LNY. Aside from the candies on the left, I believe every snack under the 7 lids has a special meaning linked to their names. You also can't see it very clearly here, but we have the deep fried snacks behind the candies! I think the idea behind those are that the golden brown snacks look like "gold" but I'm not sure (someone clarify this?). We used to make them ourselves at home every year but my mom got lazy =P
Ahh, saved my favourite for last...tongyuan! And we make both sweet and salty versions =). This here is the salty one, which according to my mom, not a lot of people eat. The idea behind tongyuan is the gathering of and unity among family. So, every year on the morning of LNY the whole family gets up early to make these together. Since we make both salty and sweet versions, we have to get up pretty early =P. And this year, only I was available to help out -_-"! Good thing I didn't have school today =P...
I didn't take a picture of the sweet tongyuan, I'm sure most Asians have had the sweet version before. We make ours with a small brown sugar cube in the middle, which my mom says isn't as popular compared to the version with the melty sesame filling. I personally prefer the sugar cube though, especially when it's still half melted inside. That burst of sugary goodness...AH IT'S SO GOOD. What kind do you eat/make?
Well that concludes my post on LNY. Hope all you readers out there have a great year!