Hello and happy new year, everyone =)! I'm so sad I'm going back to school tomorrow -_-" *sigh* well, there's no escaping it. Anyway, it was great to end 2011 with my girlfriends...fondue party and sleepover! YAY!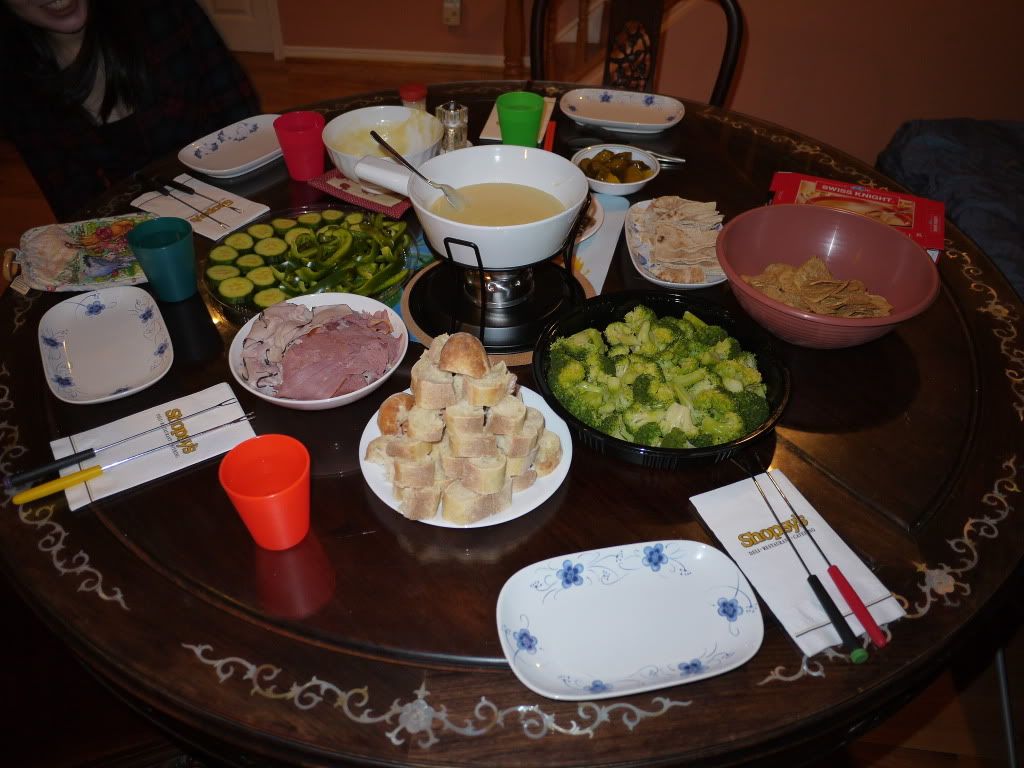 First up, cheese fondue. YUM! The alcohol taste was way too strong though, it totally overpowered the cheese. But I never realized how GOOD hot and thick cheese tastes with broccoli and cold ham....MMMMmmmmm!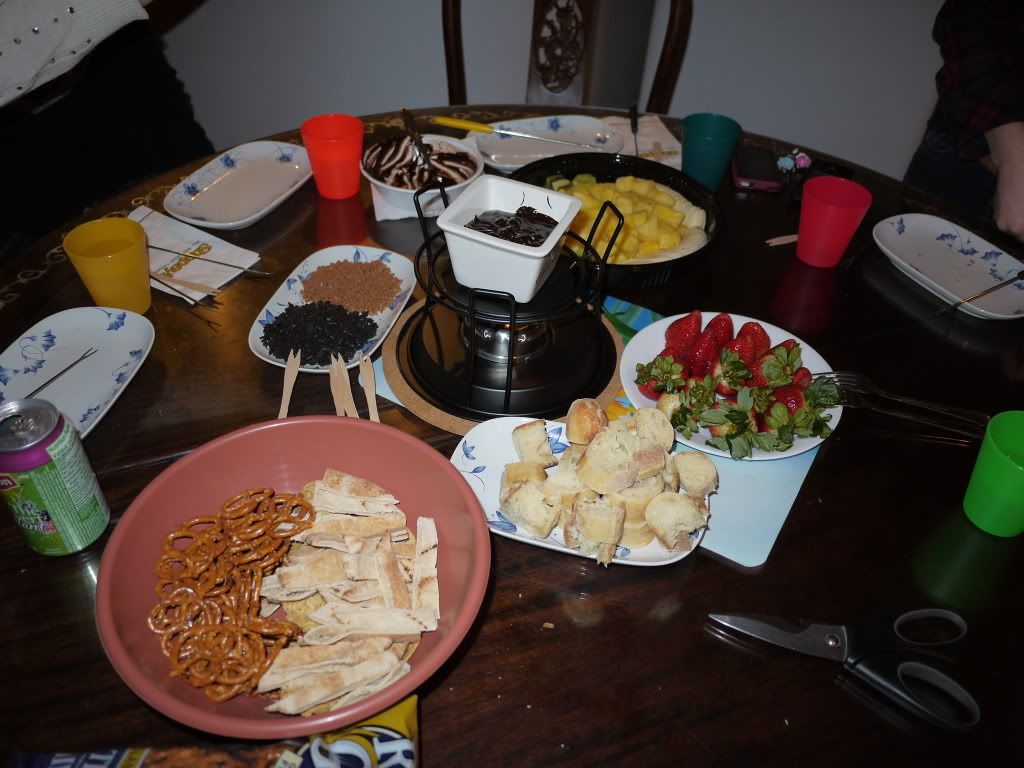 And we also had chocolate fondue! THIS WAS THE BEST. Sooo good. Definitely buying the set again (it came with 2 types of chocolate and a bunch of toppings).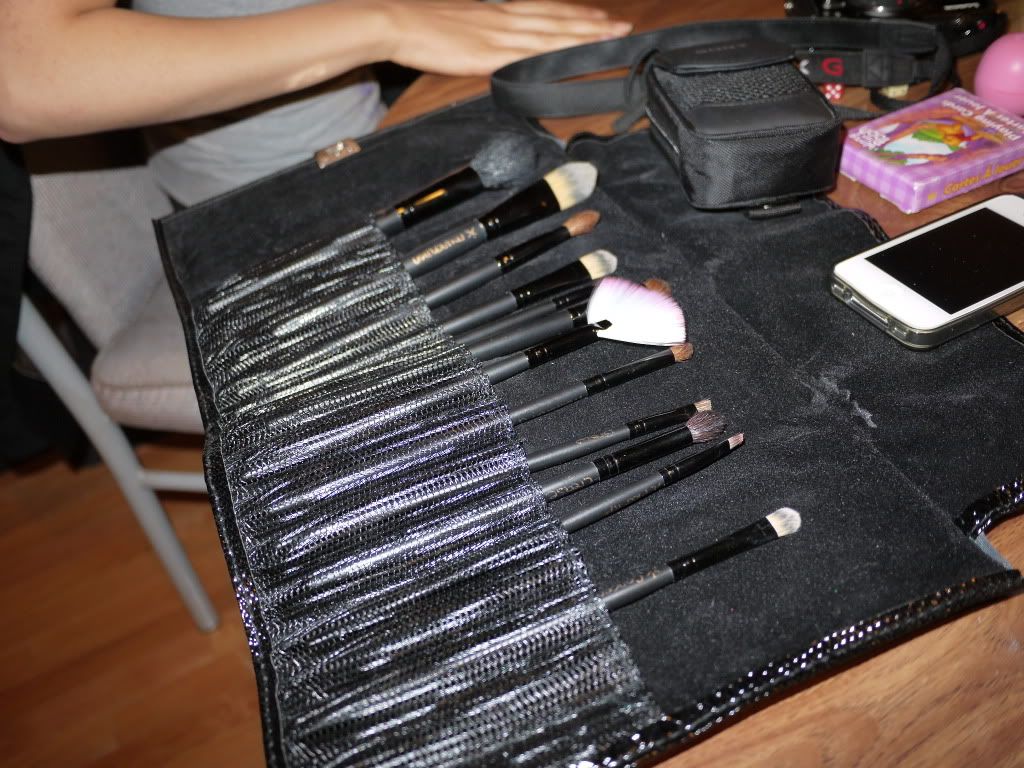 Alx brought her makeup train case! We had lots of fun with these...=D!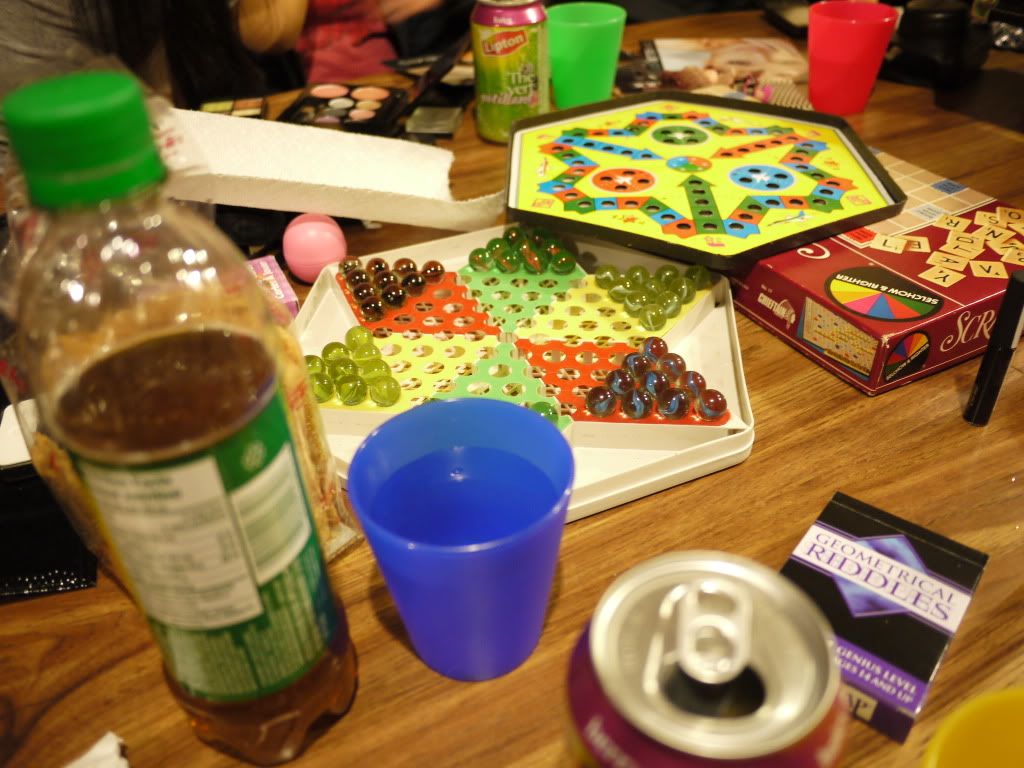 Lots of yum snacks and some retro games at 4am.
After we finished the chocolate fondue we tried to roast the marshmallows with candles...LOL how silly are we?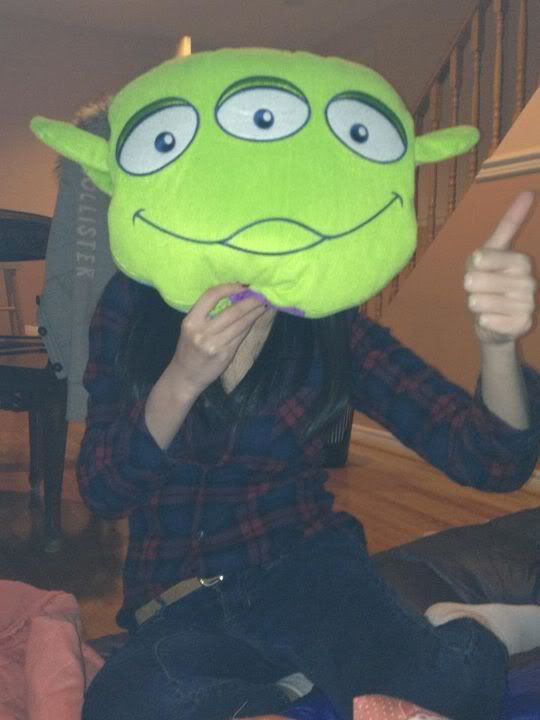 Here's a special treat for you guys. Alien head Pearlie!
And that's all we have from that night. I was the first to jump into bed, I'm getting old LOL. I seriously regret not taking a picture of our sleeping area that I set up. Imagine 6 girls squeezed into 2 airbeds and 3 tiny sofa mats (somehow Pearlie managed to not fall off those mats hahaha)! Anyway, I'm going to stop writing now, need to get ready for tomorrow...stupidly long 6 hours of school -_-". Goodnight!