Wow I am turning into Pearlie (aka super duper lazy blogger)! Lol just kidding =P I think I'm worse because she rarely blogs due to crazy (sometimes unnecessary) stress from work, while I rarely blog because I'm too busy being lazy. Haha XD.
Anyway, how did everyone's Christmas go? Lots of yummy food, yeah? I had amazing food nearly 4-5 nights in a row, totally gained a crap load of weight =(! I'm sure I'll lose it again from stress once school starts, which is soon (NOOOOOOO!!!!!). Did anyone get any awesome gifts?!?! I got some pretty snazzy ones, once I manage to snap some shots of them I'll blog about my gifts =D. AND WHAT ABOUT NEW YEARS PLANS?! I feel like the rest of my break is going to go by really fast because I have some yummy plans from tomorrow right through to the last day before school starts again. FACK, I really don't like that...I'll probably cry the night before school, complaining about how it's over too soon (like a big baby =P).
So I was at a loss as to what to blog about today, because I haven't taken photos for anything (presents, my December book) or even uploaded event photos (meeting Pearlie, girlfriends, family, yum food shots, etc.) and I didn't want to just type a huge blurb since no one wants to read on this blog lol. Thus I decided to tell you guys about some SERIOUSLY awesome deals I got on iPod cases online =). Don't ask me why I didn't get an iPhone instead, I'm so sick of that question -_-". On to the pictures!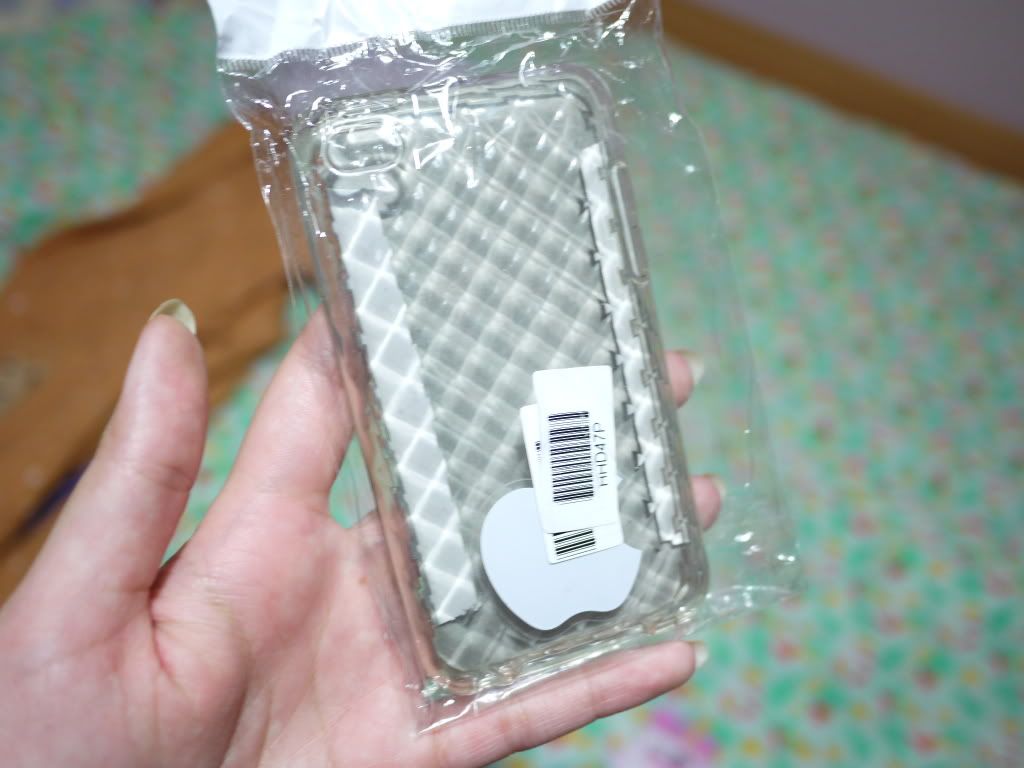 This was the first case I bought at Pacific Mall. I stuck the apple sticker on it because it looked more interesting lol. I was RIPPED OFF. As expected from that stupid mall. Paid $16, found the same thing online for like $2. effffff.
Here are the ones I got from a really good site,
FocalPrice
! Love this place because it's free shipping and everything is super cheap! It says it's a China-based web store, but when I got the package it was from the States....not sure how that works. They explain it on their site but I didn't read into it. Anyway, it came MUCH faster than other China web stores I've bought from....my stuff came here in 2 weeks, as opposed to the usual 1 month wait from Chinese sites that offer free shipping too.
Hard case, from "Cath Kidston" (I doubt it, probably fake but WHO CARES?)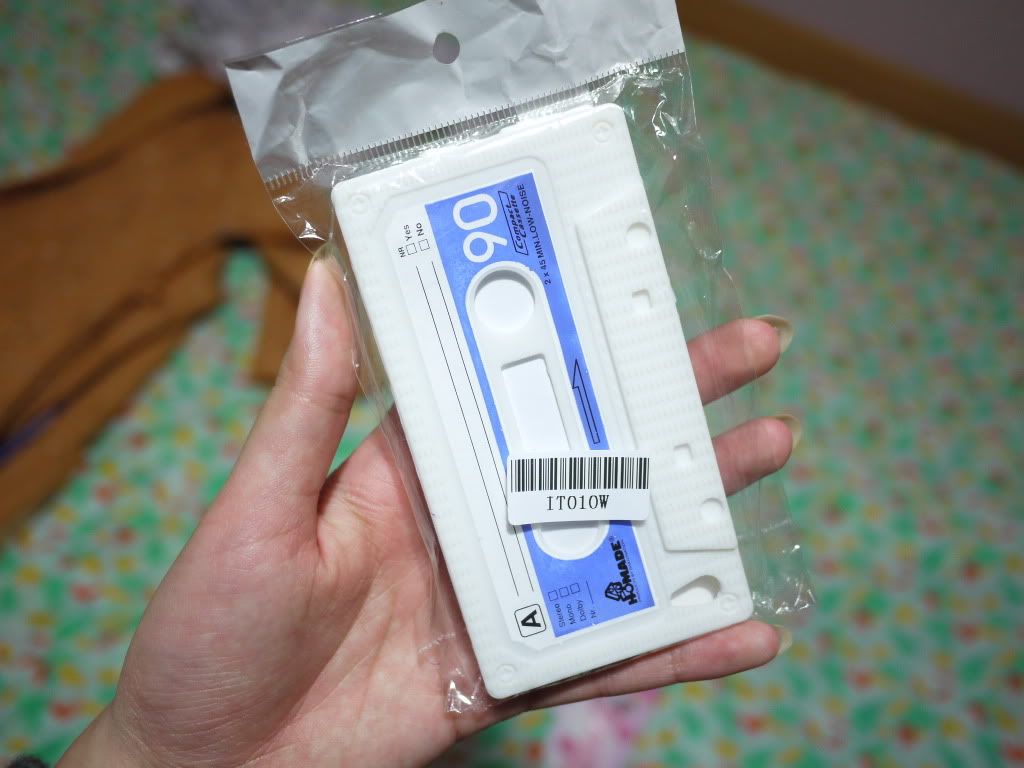 Soft case, retro cassette tape =)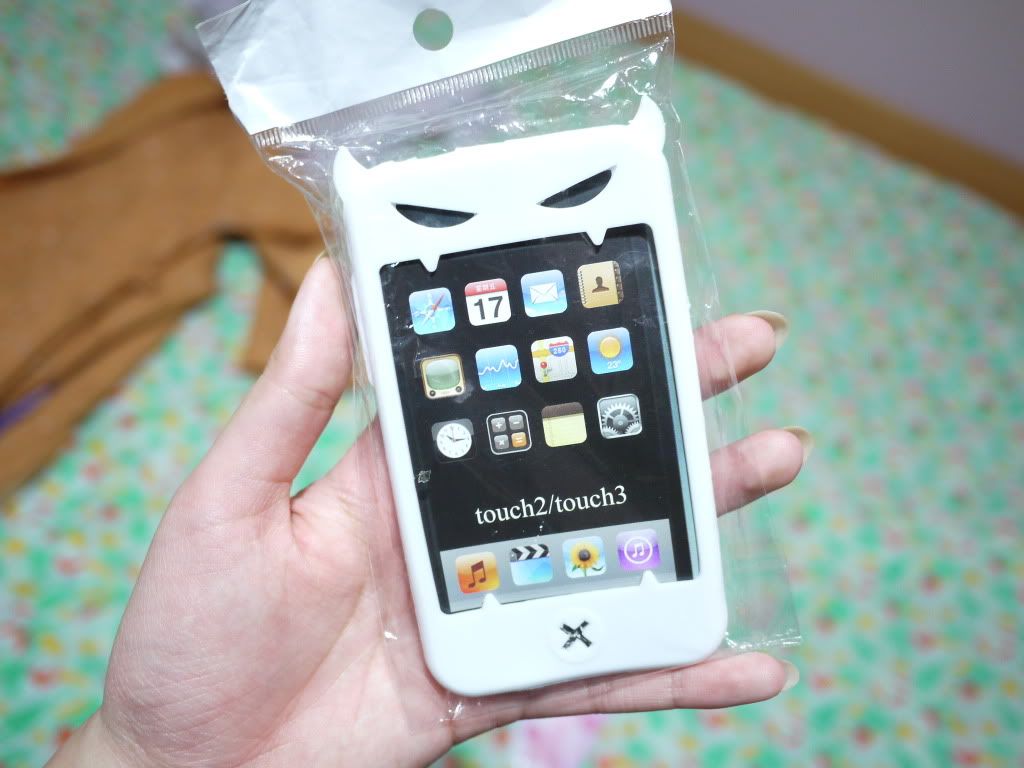 Soft case, cute devil! They lied to me, said it was for touch 4 =(. But it's okay, gave it to D to put on my old touch 2! Lol
Soft case, Hello Kitty! Cute, eh? Probably the least flimsy of the bunch, minus the hard case.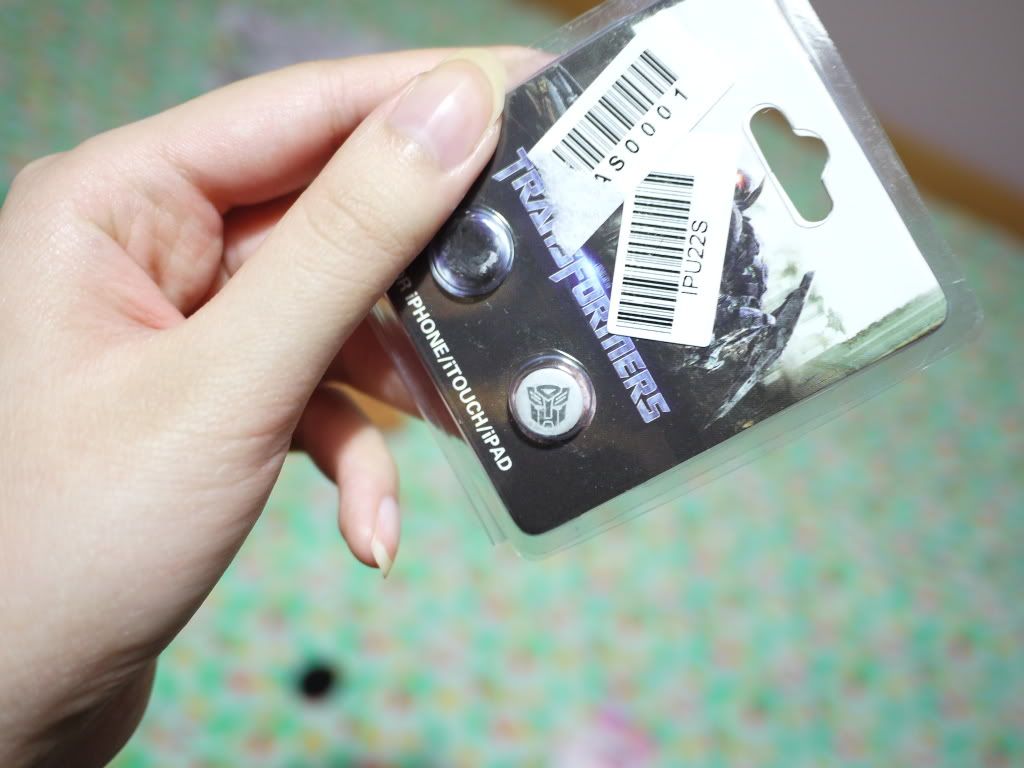 Because I'm such a loser, I got Transformer stickers for the home button =P you only see autobots because...
THAT'S RIGHT, my pod is a decepticon. WOOHOO! And what's even better is that I'm using the hello kitty case here. LOL!!! Evil kitty robot alien, anyone? These are really great, love that they're aluminum (or so they say)...shiny =D
other stuff I got from the site....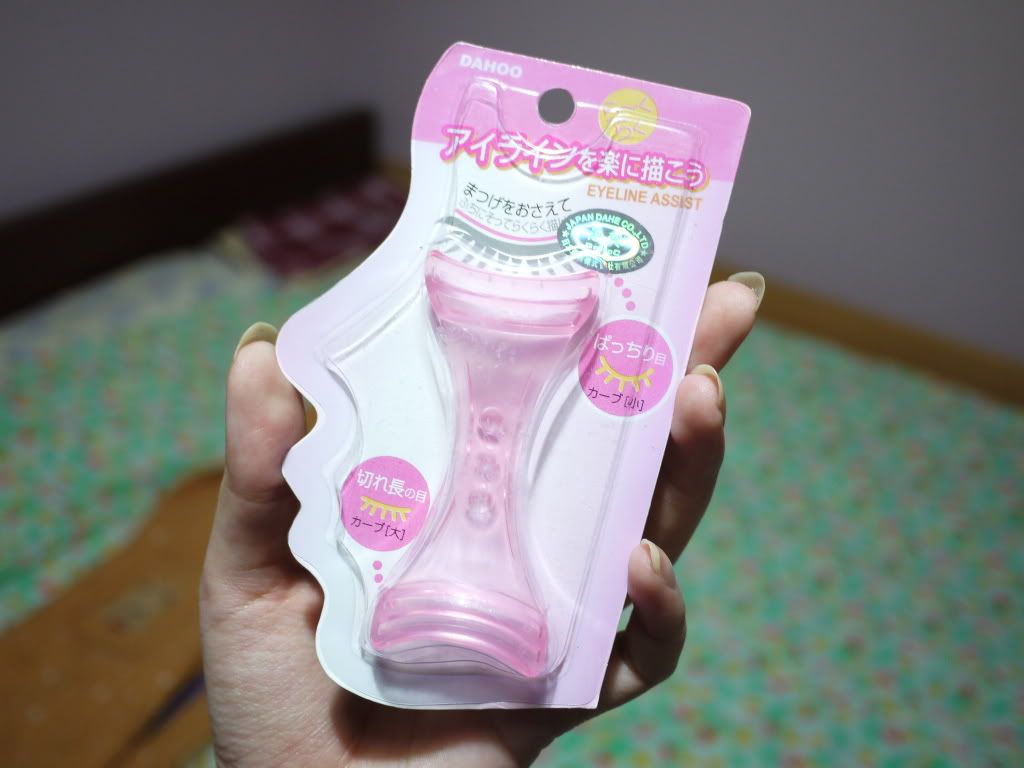 Got two of these, one for Pearlie ;) we use them when applying mascara, to prevent it from smudging on our eye lids =P.
I bought one more item but I didn't take pictures of it since it was a "secret" present....LOL. It was a super cute jean material iPhone4 case! It was for my girly =D. I think the total for everything was around $20 (maybe a bit less, can't remember) with the most expensive being the iPhone case, and the cases just for the iPods were less than $15. Basically, 4 cases were less than the one case I got from Pacific Mall. Sheesh....definitely never buying cases anywhere else ever again!!!
Hope this came in handy for some of you, shop wisely! Lol ;)