Well this is a very sad post. Our beloved Pearlie is leaving for Korea tomorrow morning! It really sucks to be separated from her for a whole year, but at the same time I can't wait for her to get there and have LOTSA FUN!
And of course blog about all of it.
=D
Anyway, while she's busy doing some last minute packing, I'll just post of the very last pictures we took together in the past month and a half...won't be seeing any of these for another year =(!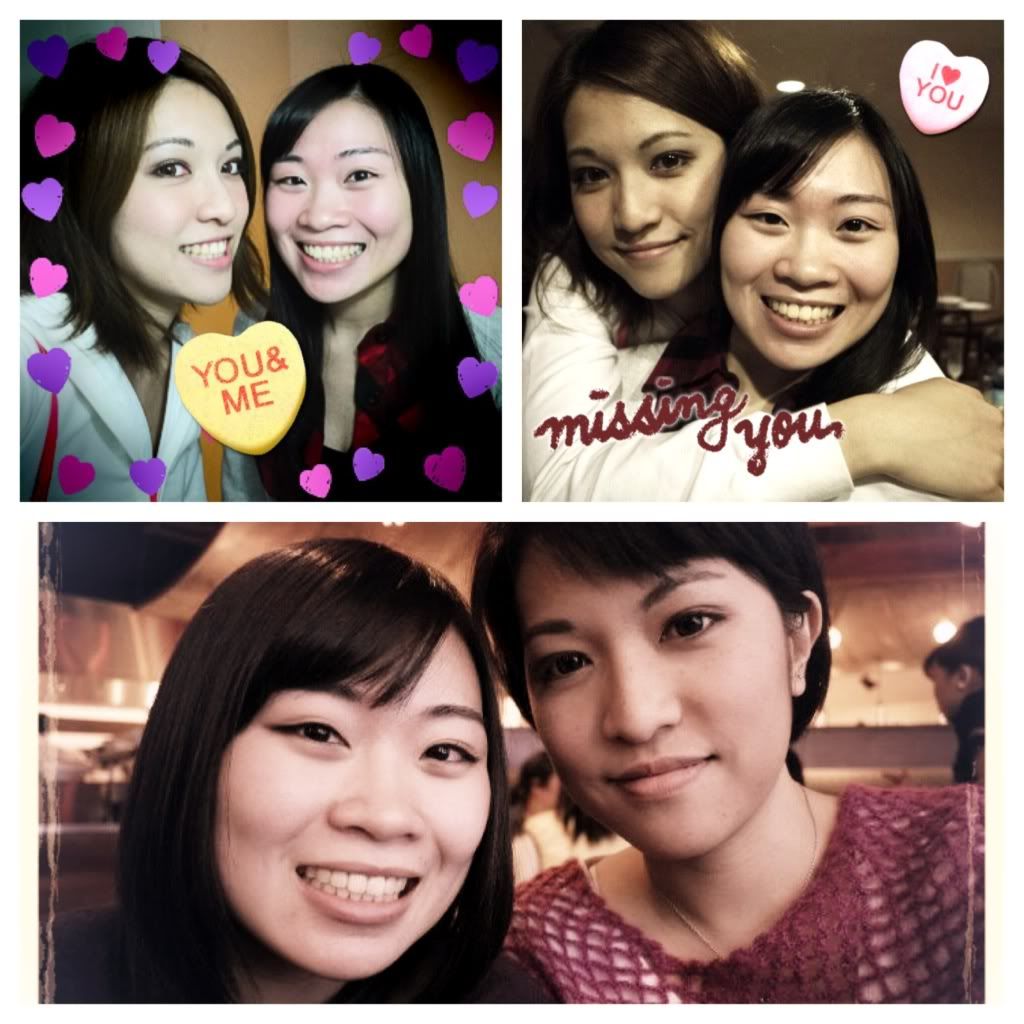 In case you're wondering, we did get a haircut in the last picture...it was also our last haircut together =( =( =(!
Well, that's all...like Pearlie said, nothing is going to change on the blog, besides the fact that Pearlie will have a lot more interesting stuff to blog about compared to me LOL. Let's hope she'll find time to share her life in Korea with us =) Pearlie, have a safe flight and enjoy the next year to the fullest!
Always missing you,