How's everyone surviving February? Mine sucked, and continues to suck. It's good to have a blog...when you feel crappy you can just write write write write write...until you're just too exhausted to feel crappy anymore. Don't worry, I won't be ranting about how sucky my life is =P. Just going to do a much needed update on what's happening!
First off, I cut my hair short again! Already mentioned this and there was a picture int the last post. I dyed it with GOSH hair dye which was amazing. I used 'darkest brown'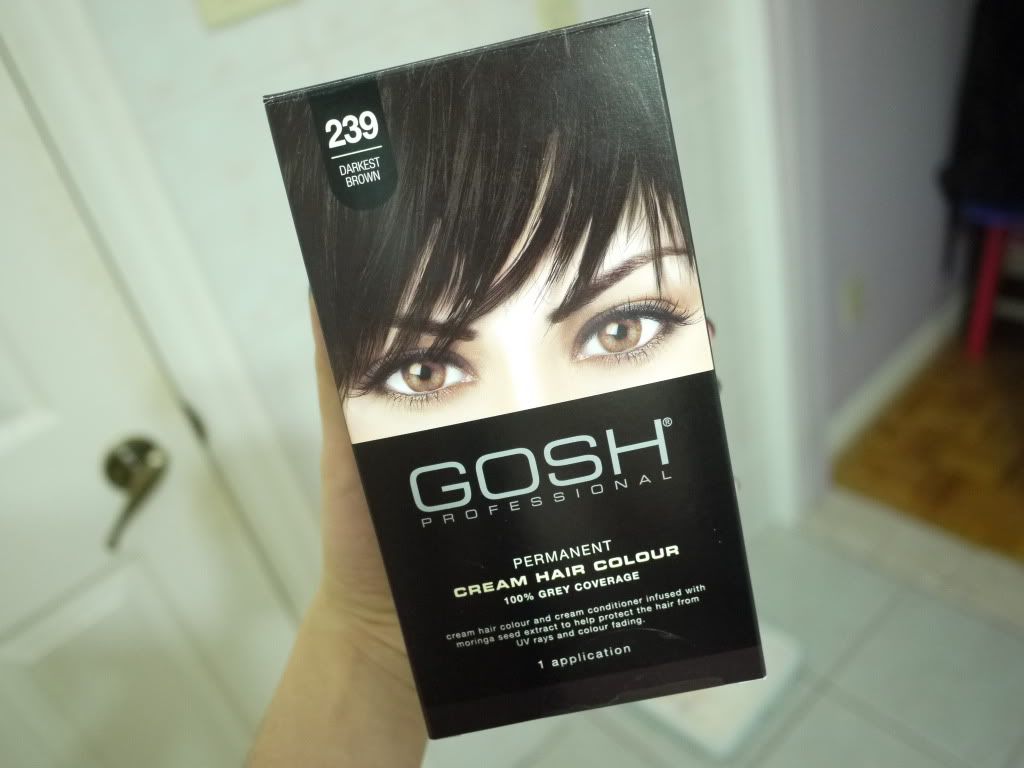 I love this colour!!!
Not sure if you can see, but it's a pretty dark brown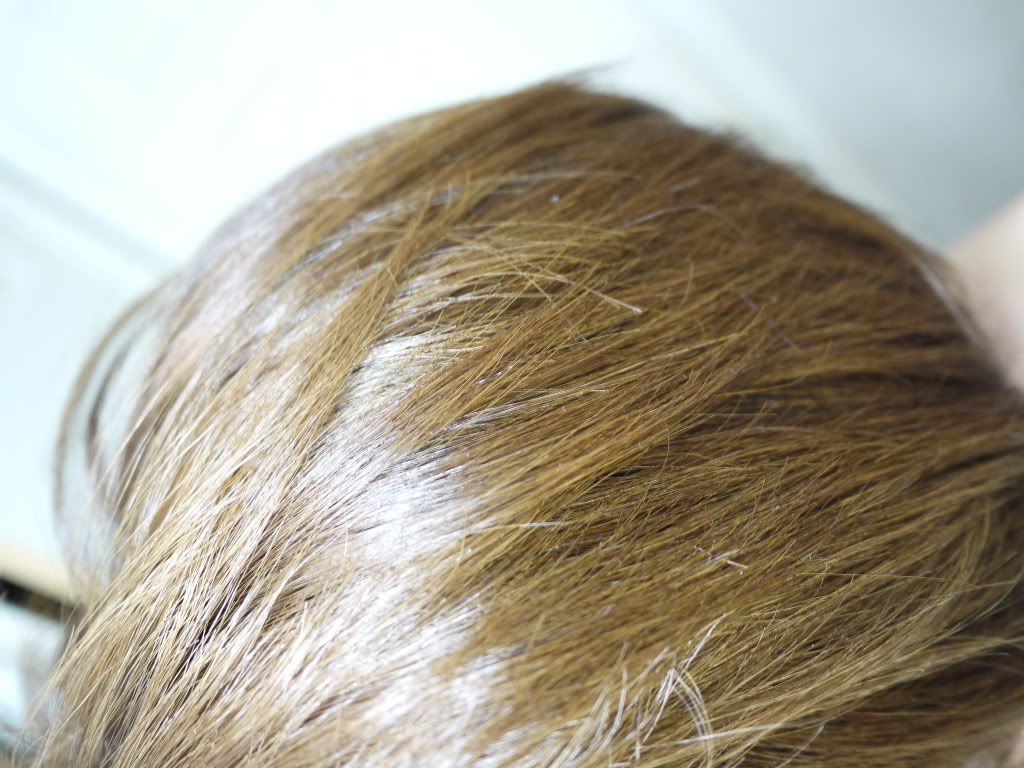 Before (my fading brown hair)
Tada! Looks black, but in different lighting it looks more brown =)
For $8.99, this is AWESOME. But I mean, this is going from light to dark, it would be seriously hard for any brand of dye to screw up a colour like that XD. Nevertheless, I think I would definitely use this for going back to "dark hair" instead of an intense black.
Hmm, what else is there to talk about? Well I got my library challenge books, and the Venom one you saw a few posts back wasn't mine so it doesn't count as my January book. I got 2 Batman comics! Very excited to read those, but my friend has them right now since she ordered them for me with her other stuff. These will be my first DC comics! Will do a library challenge post soon for Jan and Feb.
Ohh, I took my grad pictures on Friday! They uploaded the proofs just now =) I don't know which to pick T-T I think most of them look pretty good thanks to the photographer! So glad he was the patient kind, he didn't rush through it =)! Yeahh, it makes it even tougher to choose only two though -_-" I'll post the worst one then, just for laughs =D...
LOL!! This pose just cracked me up =P
Ah yes, I should also post some pictures of Pearlie's surprise going away party! This was a month ago, but I couldn't post about it since Pearlie took forever to make her announcement...lol.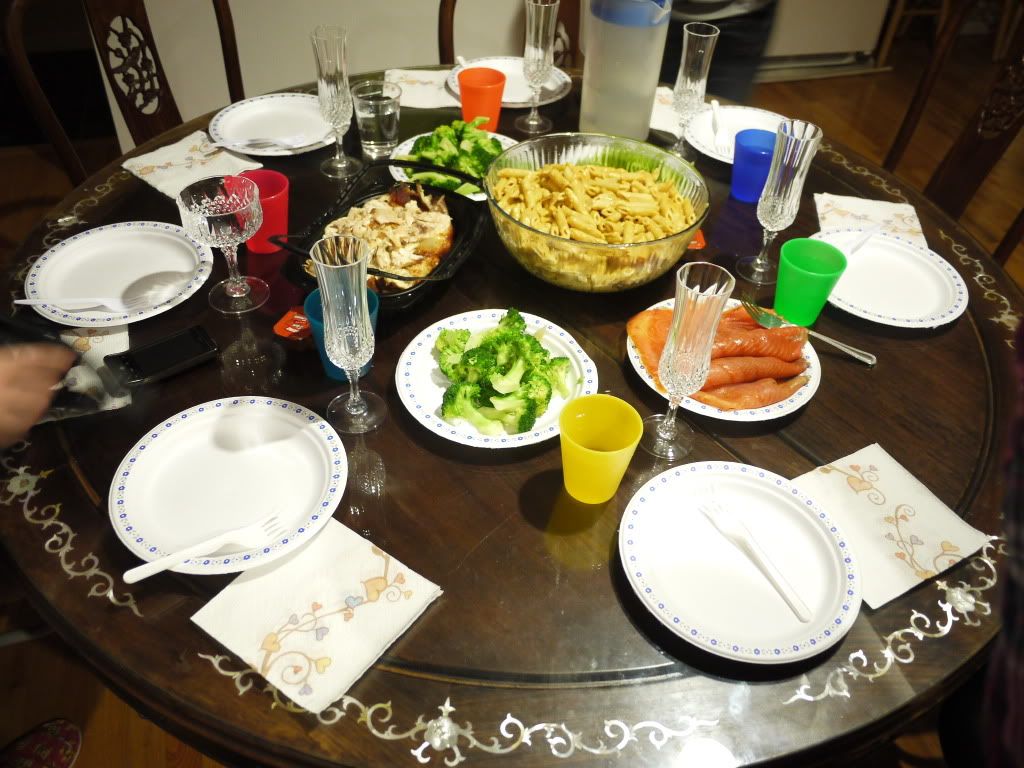 Of course, all the food was Pearlie favourites <3! Can you guess where Pearlie sat? If the RED CUP didn't give it away, I'm sure the random short round wine glass did....lol =P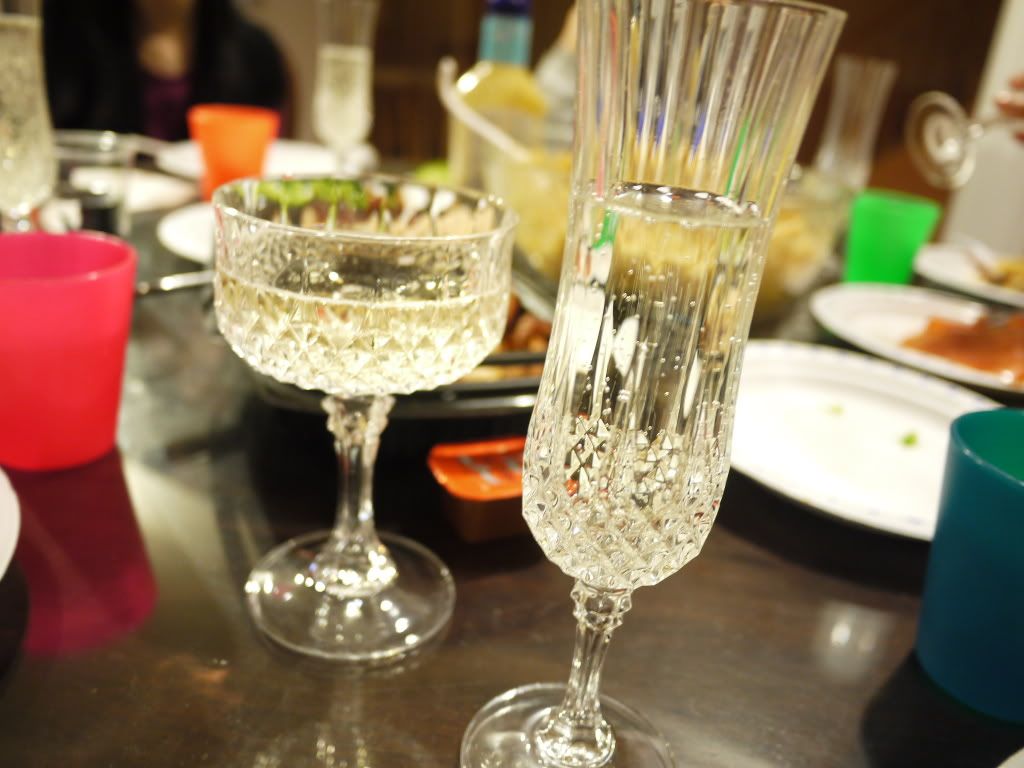 We had some champagne for the occasion, but only 4 of us liked it lol.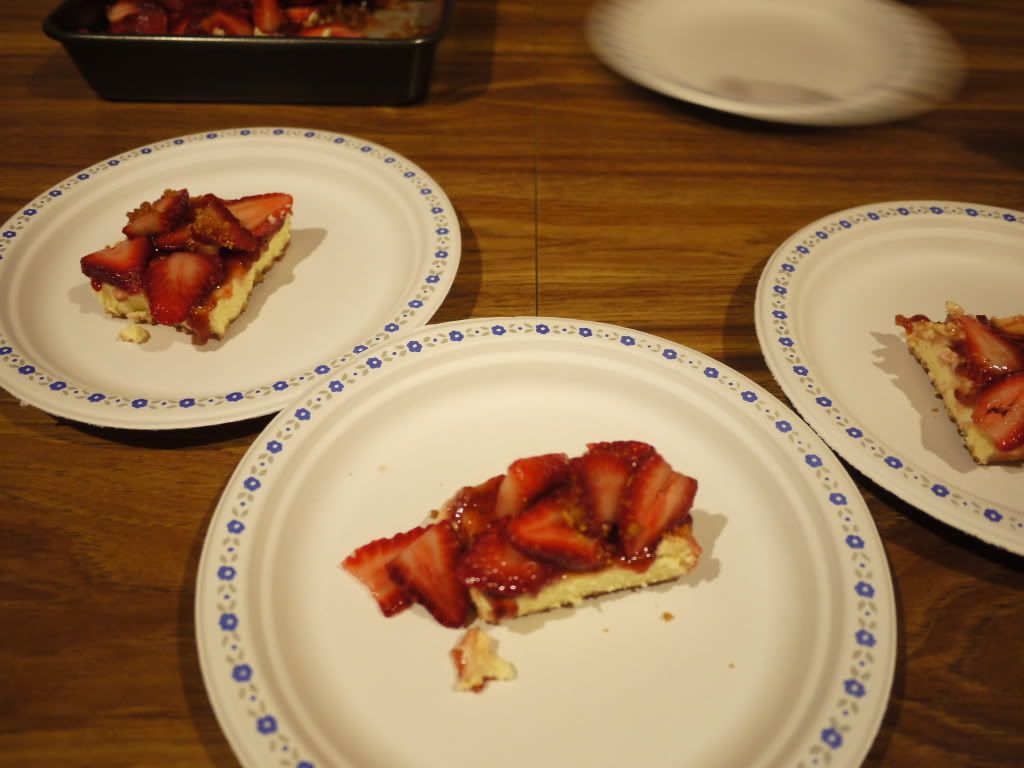 Pearlie's signature fruit on cheesecake! This party can't get anymore "Pearlie" than this.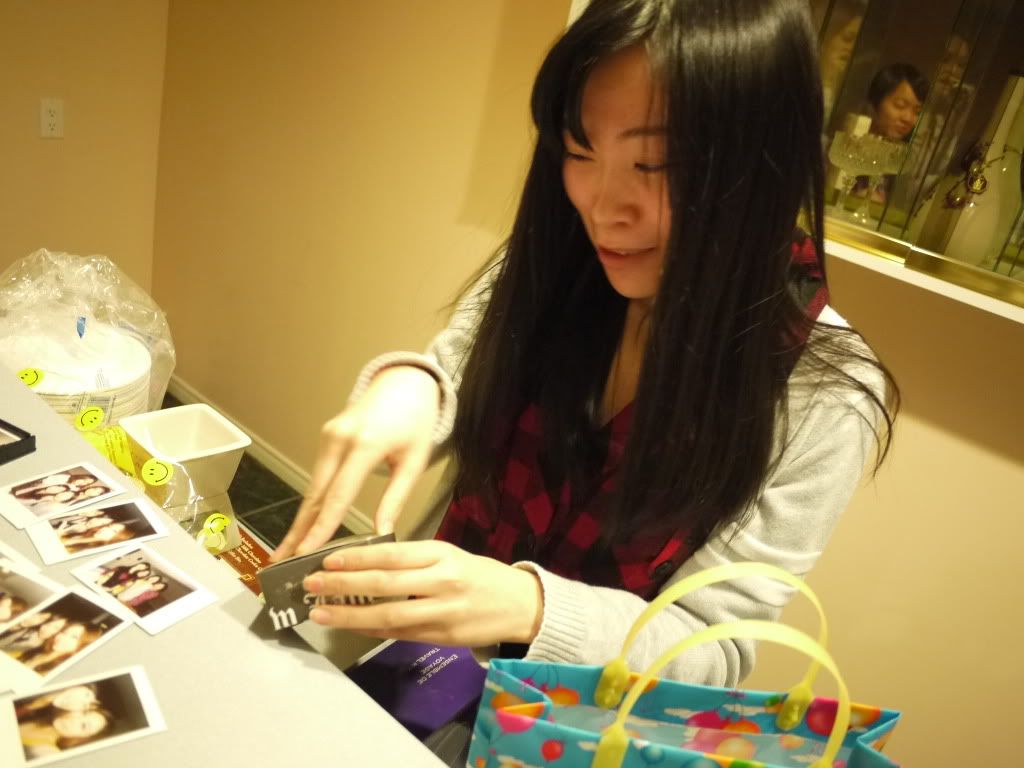 Opening presents! I didn't really take much but basically we got her the friendship necklace I showed you here which we all have, and also a travel size blow dryer and straightener set with a little pouch since it's a must have for her to fix her hair tips every morning =D.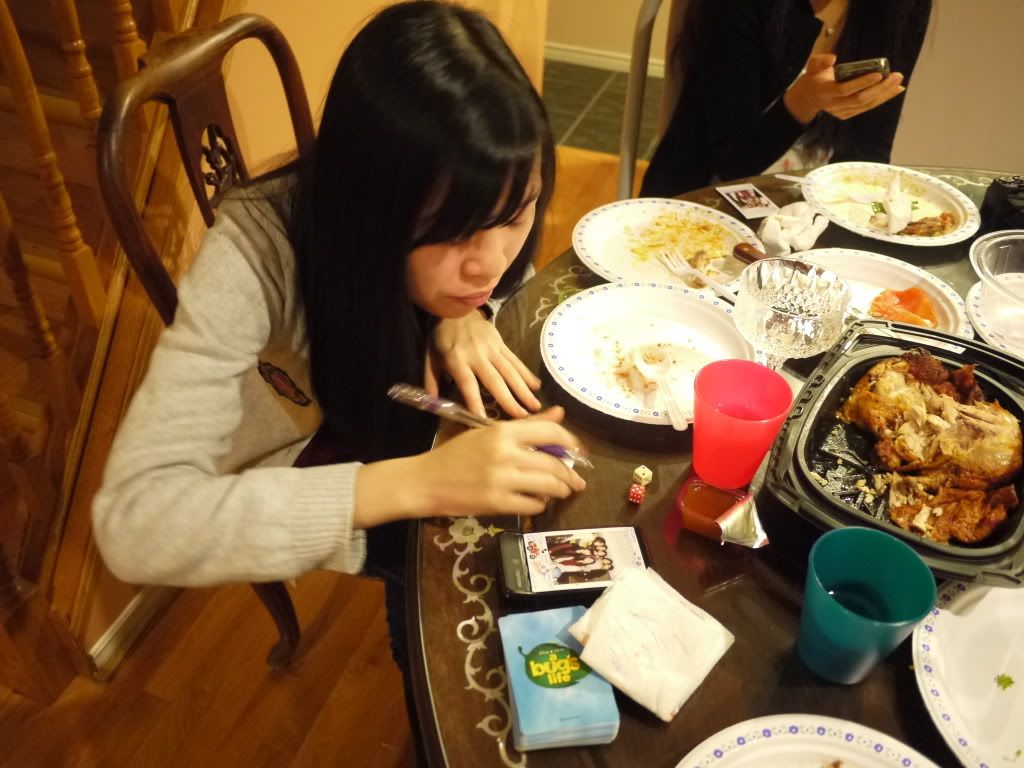 Writing goodbye notes for each of us...and complaining a lot about not knowing what to write =P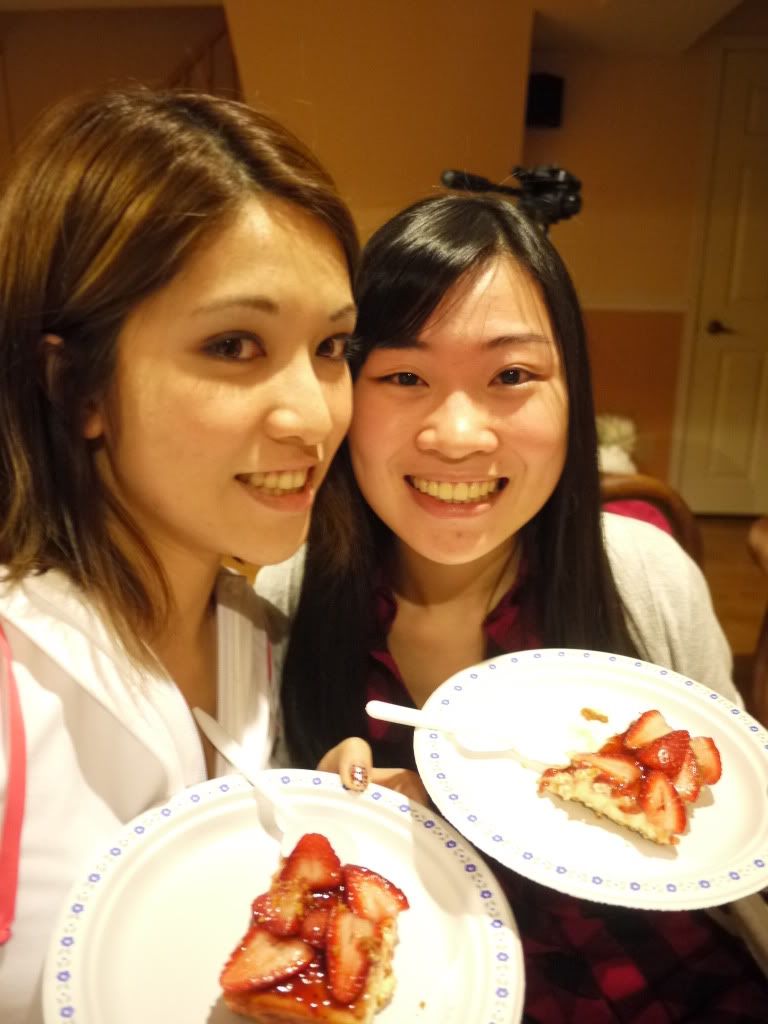 NOMNOMNOM cake.
Okay and of course giving her all this wasn't enough, so we went ahead and did this too...(all Pearlie's pictures from this point on)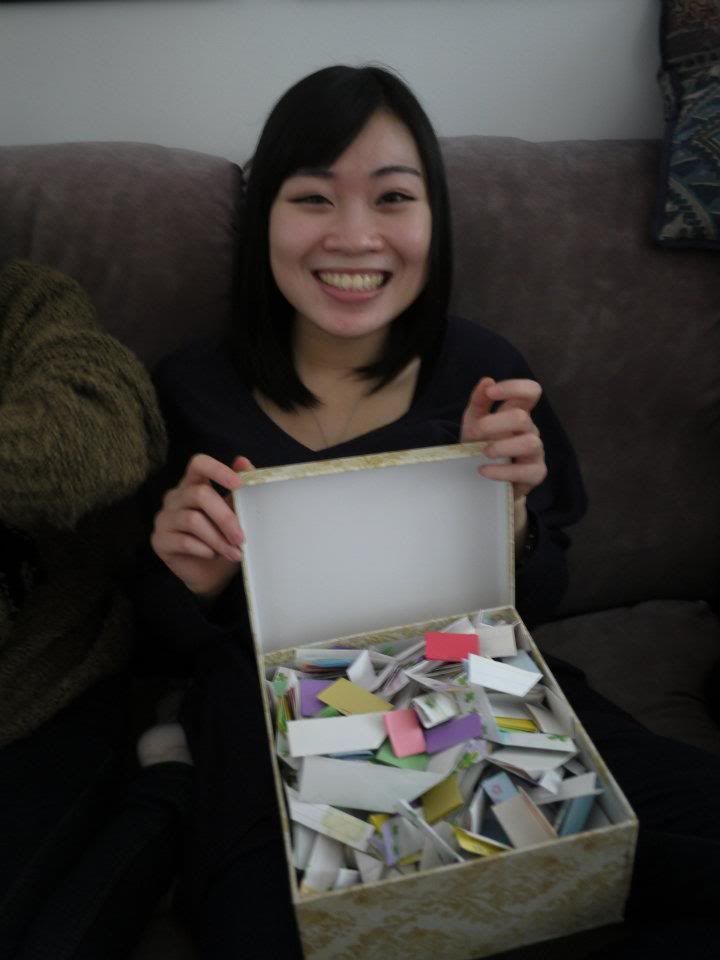 367 love notes for her to read everyday in Korea, including plane rides here and back <3! A great antidote for homesickness, no?
Lastly, let's finish off with Pearlie's food pictures from our Winterlicious lunch and Pickle Barrel birthday lunch!
Happy belated birthday to Alx and our friend Oli~
Winterlicious at Joe Maggiano's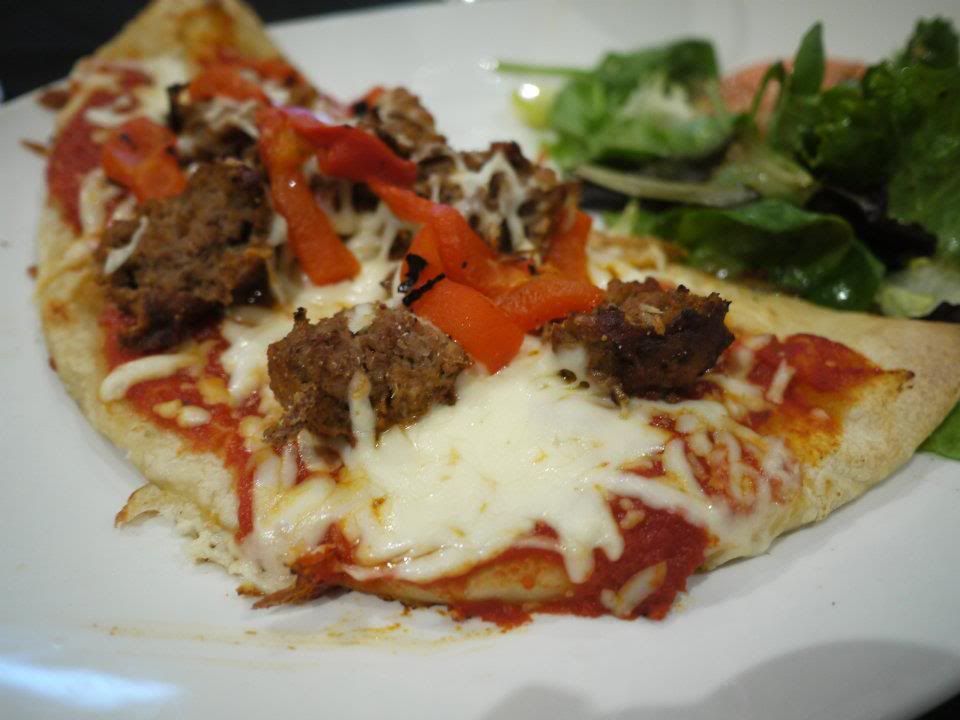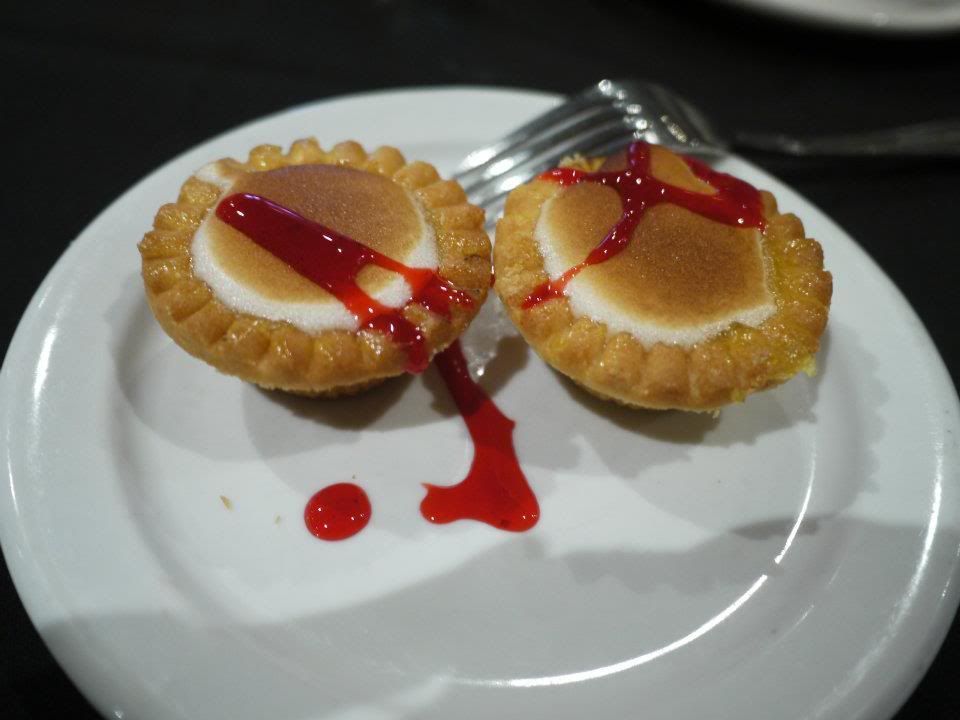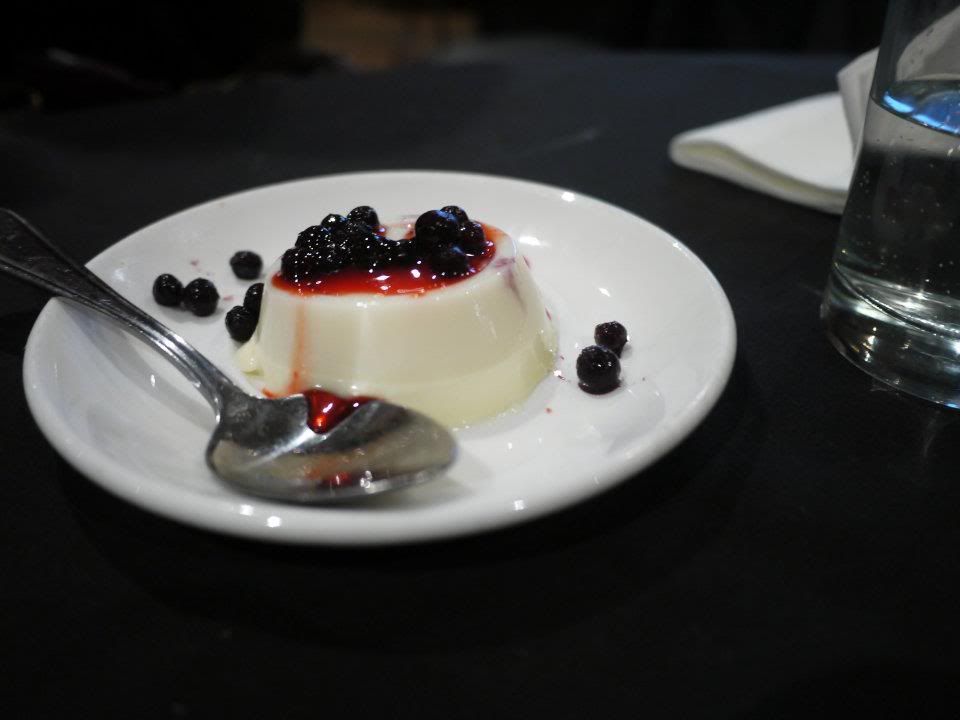 Pickle Barrel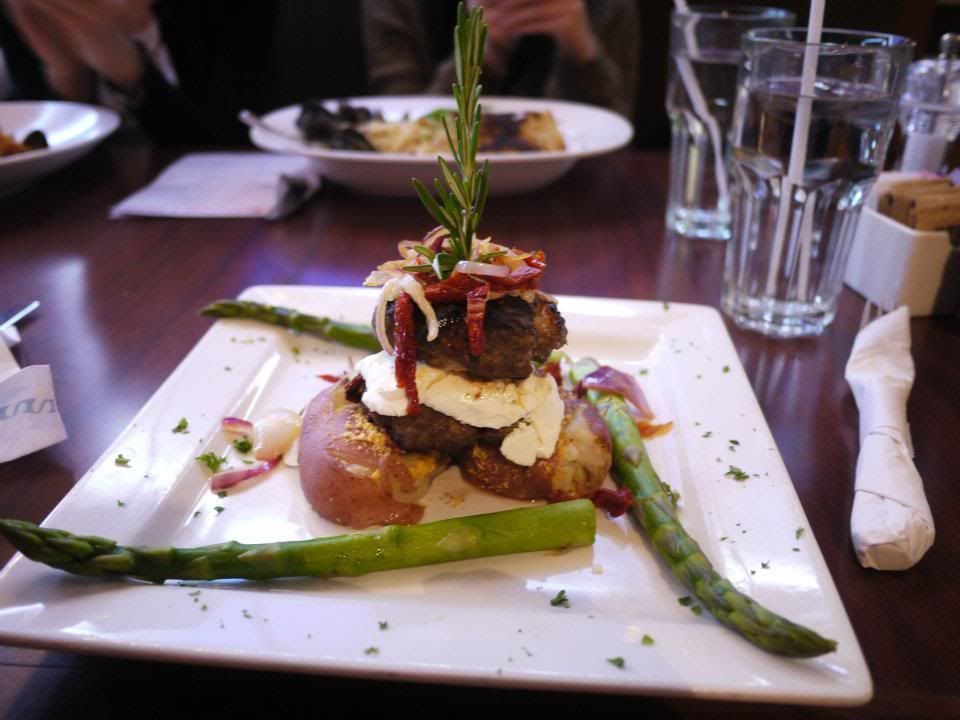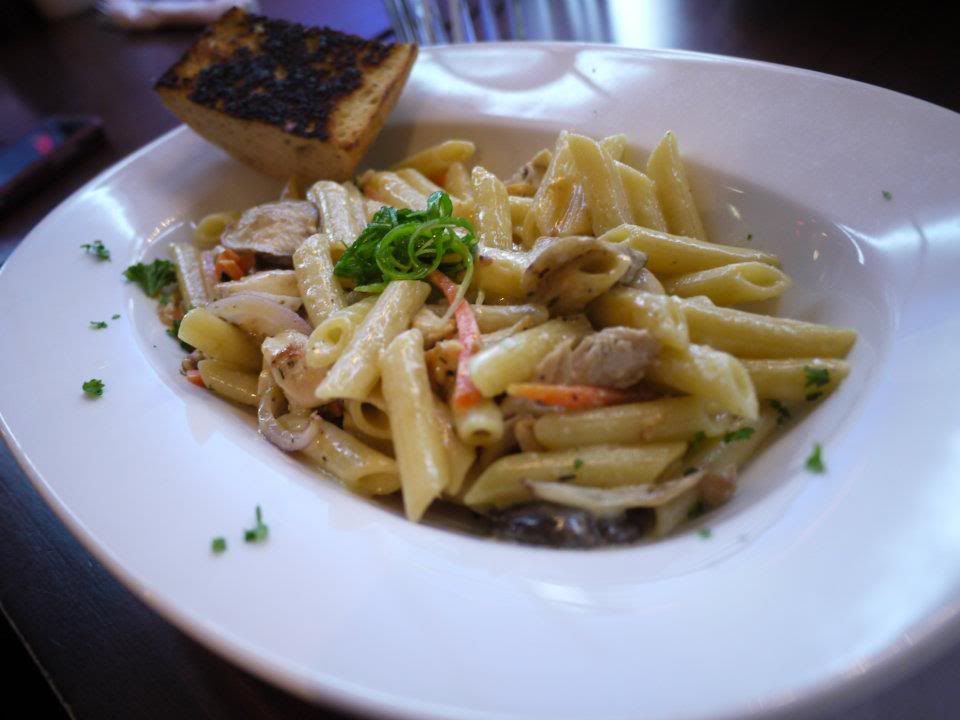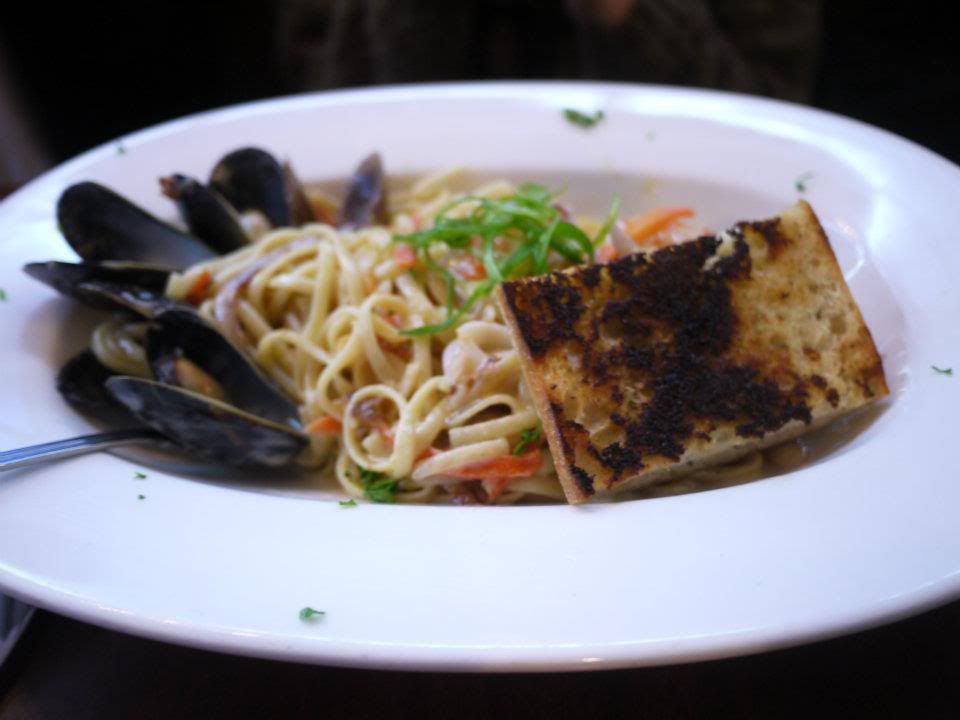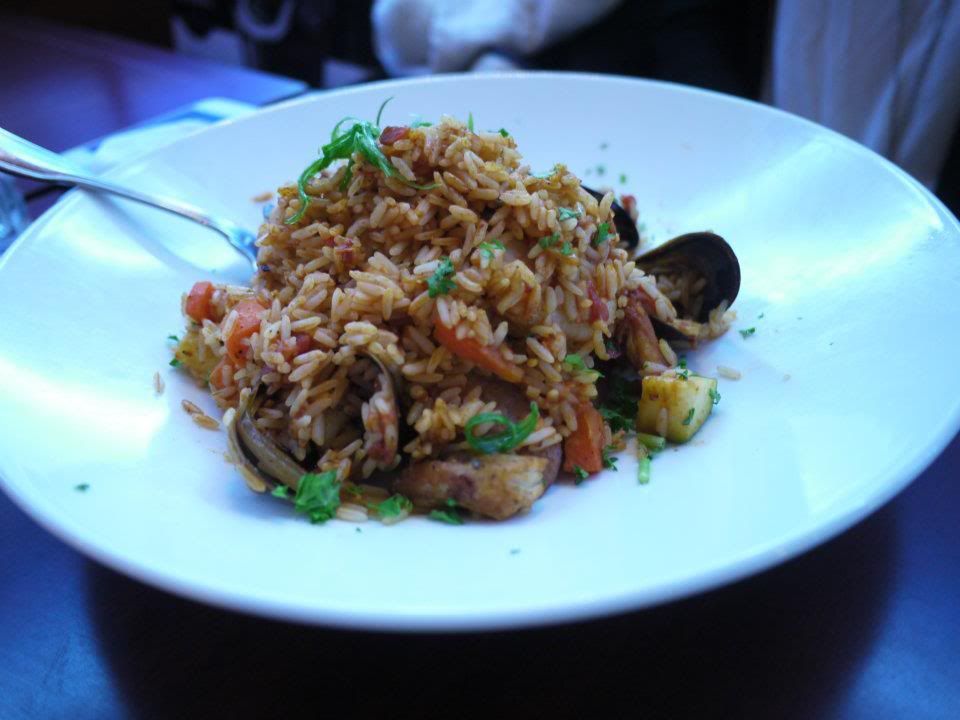 Well, that's the last of it...guess I'll stop here. I'm on reading week right now, hopefully I'll have more to blog about =P Bye for now~